Clark's Fine Art Gallery & Auctioneers Inc.
Contact Consignments Past Sales Catalog Index Bids Conditions of Sale Special
The Laurie Frank Gallery Collection
June 26th, 2021, 12pm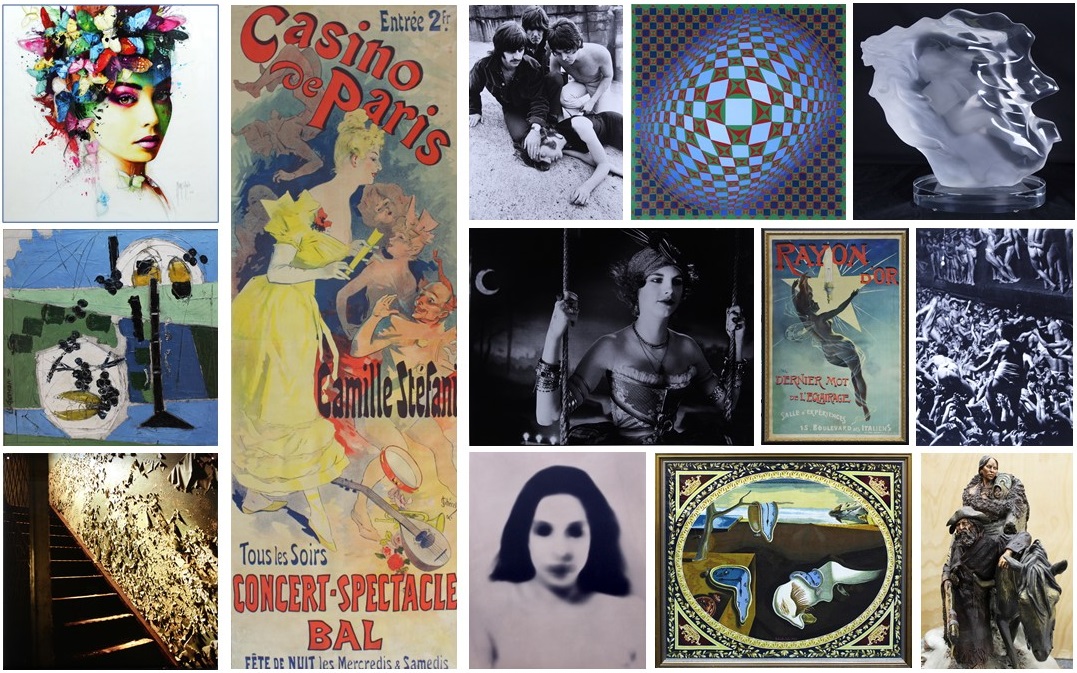 Patrice Murciano large digital prints, Claude Venard Painting, Lisa Rinzler film on glass, Jules Cheret lithograph poster 95 ¾ x 34 ½",
Stephen Goldblatt gelatin silver print, Peter Suschitzky gelatin silver prints, Robert Stivers crystal archive prints, Victor Vasarely screenprint,
PAL lithograph poster, Salvador Dali tapestry, Frederick Hart acrylic resin sculpture, Horace Bristol estate prints, David Lemon & western bronze collection.
Preview June 21st - June 25th, 10am - 4pm
Auction Saturday, June 26th, 2021
Doors open at June 26th, 11am, Auction at Noon.
Clark's Fine Art & Auctioneers Inc.
7011 Hayvenhurst Avenue Space A, Van Nuys, CA 91406 USA
(818) 783-3052 Fax (818) 783-3162
email gallery@pacbell.net or auctionclark@gmail.com
Buyer's Premium 27%
Consign Now For Our Next Auction.
Clark Cierlak principal auctioneer, 43 years in the Fine Art Business.
John three sixteen